About Us
Epscot is an independent advisory and management consultancy firm founded by NHS Supply Chain experts who successfully designed, built, and operationalized the current Supply Chain - recognized by the Cabinet Office as the "Best Commercial Programme of the Year 2019."
Our unique capabilities in end-to-end Healthcare Supply Chain have enabled the delivery of tangible and sustainable benefits in Healthcare Procurement, Supply Chain, and Commercial and Operational Transformation. Along the journey, Epscot leadership has established strategic NHS national programmes to create resilient large-scale healthcare supply chains.


Enabled organisations to showcase Social Value preparedness.
Assisted foreign governments to construct transformative supply chain journeys.
Created two parallel NHS supply chains to overcome challenges from COVID-19, and the UK's departure from the European Union.
Unified procurement landscape to unlock financial and clinical benefits for the NHS.
Helped implement a clinical assurance process to facilitate seamless procurement of approved products by the NHS.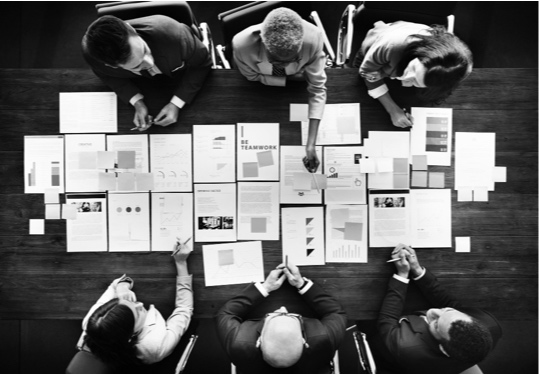 Expert Leadership
Most recently the architect and CEO of Supply Chain Coordination Limited (SCCL), a £3.2 billion turnover management function of the NHS Supply Chain where Jin led the design, construction, and operationalisation to establish one of the most powerful procurement entities in Europe.
SCCL is the pre-eminent end-to-end supply chain provider of Medical Devices and Clinical Consumables to the Health Industry, through his leadership, Jin Sahota prioritised procuring quality products, patient safety with projected savings of £2.4 billion back to front line services, and achieving 80% (£4.6 billion) market share (by 2023).

" Social Value is a reality that we cannot ignore. Since January 2021 it has helped support crucial government policies such as the build-back-better policy as it is administered by the Cabinet office itself. Plus it is pivotal in public procurement, for it unequivocally rewards suppliers who invest time and resources towards Social Value elements within their organisation, local communities, and down the supply chain. Curious to hear more about this change in the procurement landscape that we at Epscot are truly passionate about? Hit me up at linkedin and let's get Social Value ready, together "

Jin Sahota
CEO
Our Solutions
Industry Expertise